If you're serious about buying gold, we highly recommend buying gold coins and bars. We offer industry standard gold coins including the Canadian Maple Leaf, Austrian Philharmonic, the American Eagle and the South African Krugerrand to name a few. You want gold coins made by national mints because they're easiest to sell, and come with low premiums.
Call us at 800-604-0240 or contact us via email.
With an iconic design and 1 oz of U.S. Gold, the American Gold Eagle combines the best aspects of collectibility and bullion investment appeal, which has made it America's preferred Gold coin.
These 1 oz Gold Austrian Philharmonics feature worldwide popularity with their .9999 fine Gold content and classic design of the Musikverein with its array of instruments, including the cello, violin, harp, french horn and bassoon.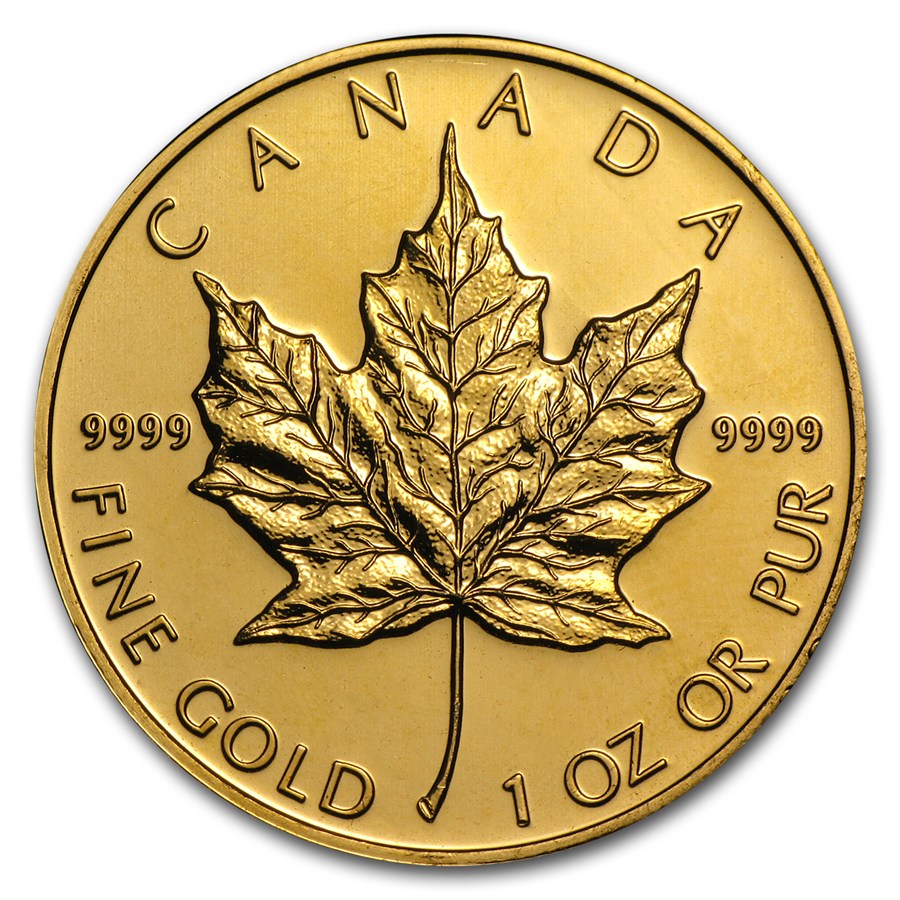 Canadian Gold Maple Leafs are considered to be one of the most beautiful Gold coins in the world. Since its release in 1979, the 1 oz Gold Maple Leaf has appealed to both investors and collectors alike for its beauty and purity.
Since its release in 1967 to help market South African Gold, the Gold Krugerrand has seen worldwide popularity with a simple, classic design depicting two key South African figures: Paul Kruger and the Springbok antelope.
First issued in 2006, the American 1 oz Gold Buffalo immediately demanded a place among the world's elite bullion coins. This beautiful coin is a superb rendition of James Earle Fraser's 1913 Buffalo Nickel, now produced in high-quality .9999 fine Gold.
The gold gyrfalcon also known as the "white falcon" has been prized by humans as a hunting companion since ancient times. Associated not only with falconry but also with royalty and nobility, and a celebrated circumpolar Arctic coastal dweller, the gyrfalcon—the largest of the falcon species—makes a fitting subject for the Royal Canadian Mint's stunning 2016 gold bullion coin.